Being a
Microsoft partner
is like dancing
on a volcano
Never a dull moment!
Today, Information Technology is a crucial element in the business operations of any organisation on the globe. That gives you and your company perfect opportunities to grow and flourish!

But of course there are also threats. So you must be cautious on where to focus your energy and where to put your money. And you should always look for strong partners that can support you.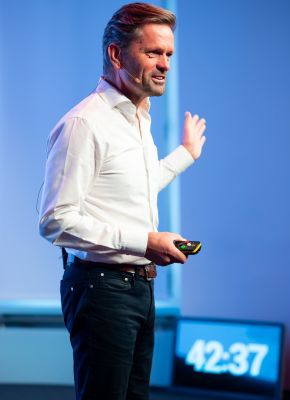 Guus Krabbenborg
That's where Dynamics and More can help
I have over 35 years of hands-on experience in how to best market, sell, deliver and support business software. Of which over 20 years in the international Microsoft Dynamics partner channel.

This website gives you an overview of the most common services I deliver to Microsoft partners across the globe.
These services range from change workshops and skills training for partners to wise strategical advice for business owners. And from books and news content to provocative presentations and Masterclasses for your current and potential customers.

If you have specific needs for support in other domains, just let me know. I see myself as a flexible professional and I'm passionate about helping you and your company flourish!

We'll talk soon!
Services to Microsoft partners across the globe
An overview of the most common services I deliver