Partner

coaching

Inspiration for growth and quality
Being a Microsoft Dynamics 365 partner is never boring. In these hectic times it oftentimes feels like dancing on a volcano.
So how do you navigate yourself and your team on the bumpy road to constantly winning new customers without losing existing ones? To delivering project success while also creating profits? And to further grow your company without losing control and making mistakes?
Why engage?
Let's be honest – sometimes it is lonely at the top. At those moments it's great to have a trusted advisor by your side. To brainstorm. To validate. Or simply to find confirmation.
For some domains that advisor is your accountant. But how much does he or she know about business solutions? Who in your network has the industry knowledge and experience? Plus a network that can be relevant and beneficial for you.
For sure, Microsoft or a company like Companial is able to help. But they also have their own interests.
Dynamics and More is vendor independent and has no personal interest in what you sell and to whom. We have no hidden agendas.
Why Guus?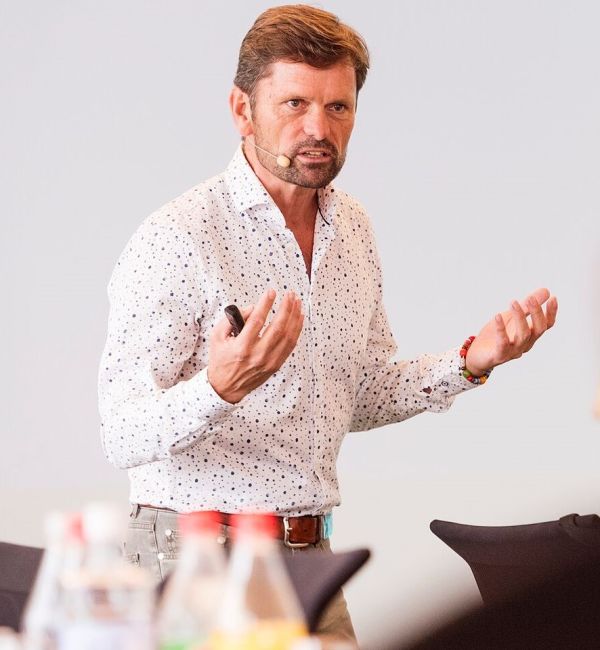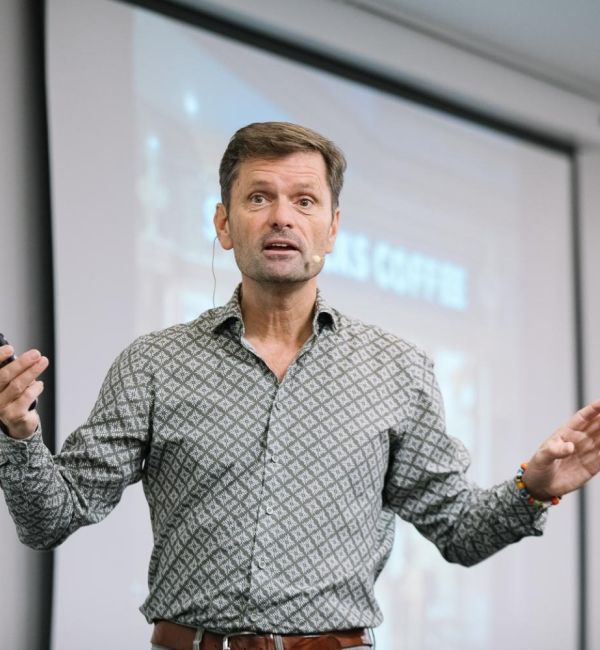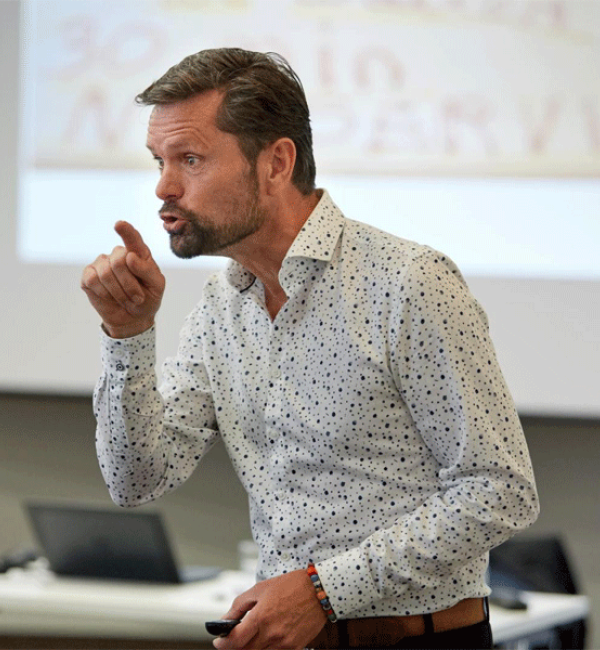 I have been working for 35+ years in the IT industry and for 20+ years in the international Microsoft Dynamics partner channel.

In all these years I have trained, coached and inspired many hundreds of Dynamics partners including some of the best partners around the globe.

I've build a vast knowledge and experience to help D365 partners further improve their performance in a number of domains.

I have an extensive network that you can benefit from.

My coaching services are perceived as inspirational, creative and solution oriented.
And fortunately always with a wink 😊
Possible topics
Coaching your management team on your strategy and how to further grow the company. But also your day-to-day challenges.

Coaching your team in the process of (more) specialization and verticalization

Being a sparring partner for your sales and marketing teams

Using me as a source of inspiration for organizational change – both in your own organisation and in your projects

Coaching on how to close more deals ('pipeline coaching') and on implementation challenges
What do other partners say?
Provocative coaching style
Guus has coached both our Management Team and our Business Central team. Thanks to his extensive experience in the Microsoft ecosystem and in D365 and his provocative coaching style, he challenged our assumptions and beliefs. That helped us to further improve our D365 proposition and our delivery and support performance!
Almost immediate understanding
Guus has the ability to understand your worries and objectives almost immediately. He also has a great sense of humor to guide you into the right path. Since we started working with him we have successfully improved our Rules-of-Engagement with our customers.
Professional with fun ingredients
I know Guus since many years as an integral part of the Microsoft Dynamics partner-eco system. Working with Guus is working with a professional with a lot of fun ingredients! His modern mindset in relation to customer needs at the management level combined with his know-how from the Dynamics 365 business are key factors in our collaboration.
How to engage?
Partner coaching is possible on a time and material basis or subscription based.
Interested to learn more
Drop me an email at This email address is being protected from spambots. You need JavaScript enabled to view it. or let's set up a call.
Life is too short to make all mistakes yourself
Next step
Why not simply engage for a first session?
And consider that session as a try-out.
So that we can determine if we have the right chemistry.
And if your coaching topics resonate with my experience.