Leading an audience survey
Today's customers don't want to Sit Down, Shut-up and Listen anymore! They want to share their experiences. Raise questions. Discuss topics. And compare opinions with their peers.
Make your next event a refreshing, attractive event with active audience engagement. Think about publishing provocative statements with public voting. Followed by a discussion on stage with an expert panel. Or a quick self-assessment for achieving a successful digital transformation project.
A practical example: ELVA Baltic
I was invited by Microsoft D365 partner ELVA Baltic to deliver a keynote presentation and to lead a panel discussion with some of their customers in Riga, the capital of Latvia. We prepared several smart and provocative statements. We then installed an app called Mentimeter. And we were left!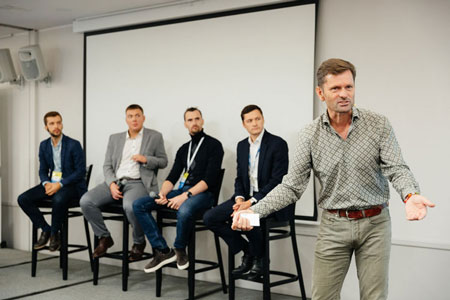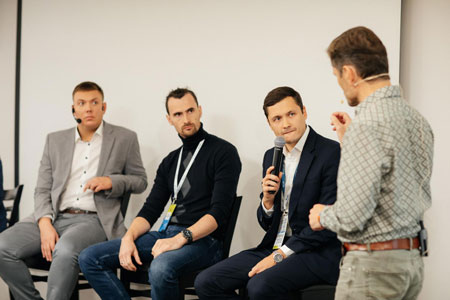 All attendees could vote with the app on their smartphones. The outcomes were shared in real-time on the big screen. And I had the chance to discuss the outcomes with the panel members. That then gave everybody in the audience additional insights and food for thought.
The results?
Interaction and full engagement with the audience. All attendees really felt themselves part of the session. And we've collected interesting and valuable outcomes that serves as 'food for thought' for everybody involved. Including of course event organizer, ELVA Baltic.
The evaluation score was very good - the audience rated this section with a 4,96 on a 1 to 5 scale!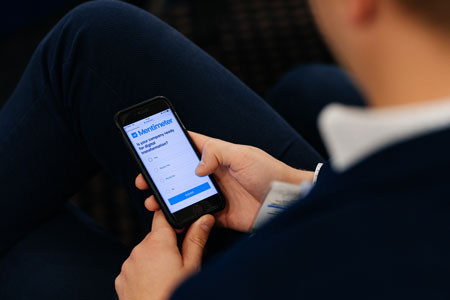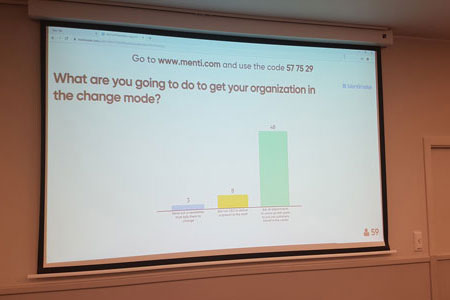 Curious to find out what and how your customers think? And how to inspire your visitors? Are you interested in spicing up your next customer event with more interaction?
I'd be happy to contribute to your event!