Dynamics and more Blog
How can Microsoft best support her Dynamics 365 partners in 2022?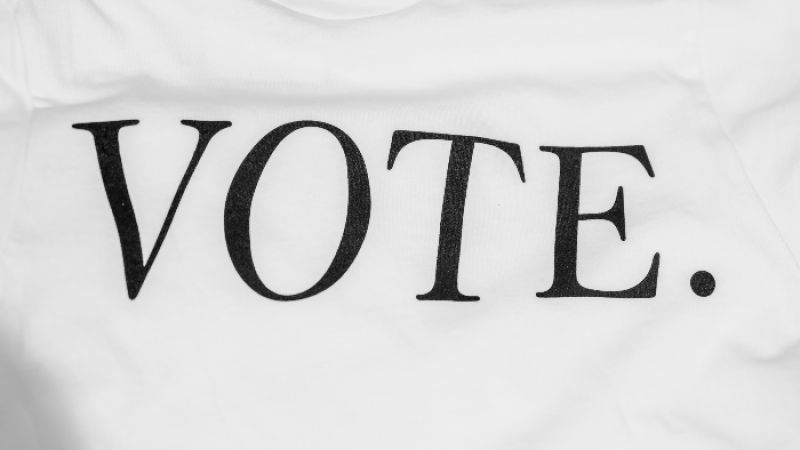 The full Microsoft Dynamics 365 partner channel is finalising their 2022 business plans these days. Microsoft's strategies and policies have of course a great impact on the performance of an individual partner company.
Here are some thoughts on potential Microsoft improvements for a successful partner channel in the new year.
With the transition from on-premise to the Microsoft Dynamics 365 cloud, partner margins have decreased significantly. And as Microsoft racks up record profits, the partners face the challenge of remaining profitable while transforming to this new setting. Raising the license margins could support them


Some years ago, methodology was sacred for Microsoft. Certification for the SureStep methodology was a strict condition to achieve a formal partner status. Since then, implementing business applications has only become more difficult. But now that partners need good methodology more than ever, Microsoft is silent (for years already). New impulses are desperately needed


In many board rooms, Microsoft is still perceived as the company that has great software for PC's and infrastructure. Unfortunately, Microsoft is still far away from being regarded as an obvious vendor for ERP, CRM and digital transformation initiatives. Better and more intense product marketing and positioning would be very helpful


It looks like a ritual dance - the periodic rebranding of individual solutions. Maybe you'll gain respect for this as a Microsoft product manager? But for partners this is nothing less than a nightmare! Substantial parts of their already limited marketing budgets must be used to stay compliant. Leaving less money for 'real' marketing. Dear Microsoft, can you please stop doing this?
I was curious to hear the opinion of my LinkedIn network. Here's how they voted on this poll: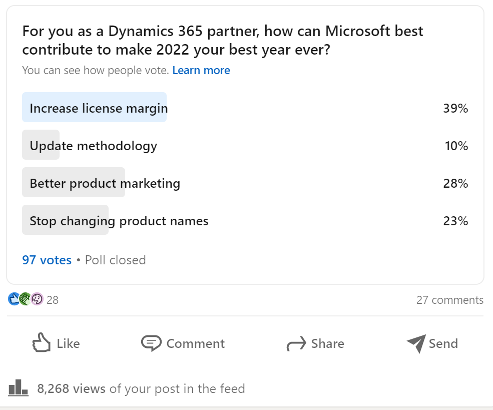 ---
Author
Published
Feel free to share