Dynamics and more Blog
How important is transparancy on the D365 user metrics?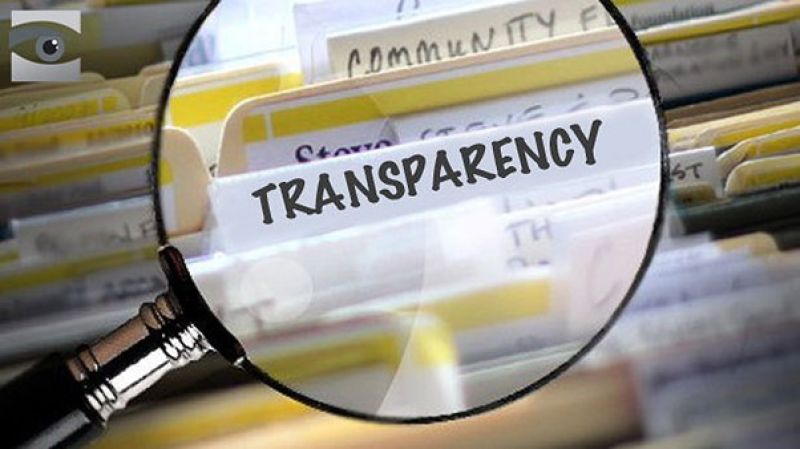 Microsoft has a 100 percent partner strategy for her Dynamics 365 business software. Microsoft's main role is to develop a great set of solutions. And that is something the company performs energetically!
Another important task is providing good, accurate information and relevant buying arguments to her partner channel and the market. That includes relevant user metrics like the number of organisations that use D365 and the progression of that number.

But here's something strange going on! At Directions North America in April 2022, Microsoft's Mike Morton told the audience that "Microsoft has stopped sharing the customer count with the outside world for proprietary reasons." But taking away that metric means that "the company now sees the growth [in Business Central] as a meaningful corporate data point", he said.
Old school thinking
Is see two remarkable fact here. First one is that Microsoft and her partner channel have great statistics that makes many competitors very nervous. So there is nothing to hide! On the contrary even! The second one is that Microsoft didn't sell even one D365 BC license themselves. All licenses are sold through you – the partners. Isn't it rather ironic that Microsoft nonetheless refuses to share these metrics with the partners who are fully responsible for marketing, selling and implementing these solutions?

To me, this really is old school thinking. And it will have a negative effect on the growth potential of D365. It is also a sign that Microsoft does not trust its partner community to handle these metrics professionally.

And what could potentially be the next step? Stop sharing the price list? Or the product name?
The Microsoft motivation
In the past 6 years I had fierce discussions on this theme with various Microsoft managers like Paul White, Marko Perisic and Cecilia Flombaum. And more recently with Mike Morton. They all wanted to stop sharing this important metric at some point in time. With reasons like "Corporate marketing forbids us to do this", "We have never done that before" and "Headquarters wants to avoid undesired influence on our share price."
Silence in the channel
I was really amazed at the silence in the partner channel right after this announcement. And that makes me wonder: does the partner community don't care at all? Do most partners miss out on their chances to pitch the positive continuity perspectives of D365? And why are the big D365 partners silent? Does Microsoft inform this selected group informally at Inner Circle events? Or during co-selling with Microsoft's field sales?
What is a RFI?
Every D365 partner on the globe knows that one of the first three questions in each RFI is 'how many users does your solution have?' The answer to that question gives prospective customers an indication on the popularity and quality of a product. It also is an important indicator for the expected long-term innovation and continuity. According to Mike Morton, Microsoft wants you to answer this for D365 BC as follows: "The product's customer count is awesome and shows an amazing growth of 60 percent year over year."

Right …

If you as a partner are not able to answer this simple but crucial question – why should your that prospect take you and your proposal serious anyway? But unfortunately, most of the Microsoft HQ employees who decided on this new policy don't know what a RFI is. Or never had to fill one in.
Confusing selection consultants
In the Road 2 Repeatability trainings that I delivered to more than 150 EMEA Dynamics partners in the 2013 – 2018 timeframe I used to perform a quiz. One of the questions was "how many customers are using Dynamics NAV worldwide?". Most attendees had no clue at all. Including the senior people! Answers ranged from 4.000 to 4 million customers where the real number was around 150.000. Just imagine how that looks to you if you are an external consultant assisting prospective customers in their selection process with two or three D365 partners on the shortlist?

Not sharing user metrics will make this situation even worse!
What do partners think?
I was curious about the opinion of the D365 partners in my LinkedIn network. So I invited them to respond to
my poll question
: 'Should Microsoft continue to publish user metrics about her Dynamics 365 products and services?'. From the 129 votes, 47 percent said 'yes' and another 51 percent said 'yes and with more details please'. So that is a stunning 98 percent in total. Including many Microsoft field sales people! Pretty impressive, right?
Some partners also provided substantive commentary:
The immediate, hopefully 'mis'perception by not sharing these metrics is… Are they losing that badly to Salesforce? Share, so partners have a compelling, fact based, story to tell. Simple. Chris Clark
I don't see how an ISV can even consider investing the resources required to develop a APP without any clue as to what the potential market might be for that APP. David Singleton
Why Microsoft should change its mind
My arguments to restart publication are crystal clear and pretty easy to digest:
Prospects and customers know that size matters since it determines the expected innovation and continuity. So they simply want to see these numbers
All competitors use their best statistics directly on their homepages. If Microsoft refuses to do so, it fuels negative rumors - "does Microsoft has something to hide?"
When every single D365 partner start publishing their best guesses, it will lead to great confusion among prospects and their advisors. And that's just not professional!
ISV's are only willing to invest in extensions if they understand what the size of that market is and how fast it is growing
Actively using the strong D365 metrics will further strengthen the partner's pitches. That leads to even more growth. Which will influence the Microsoft share price in a positive way
In the rematch
Change is today's only constant. And Microsoft never misses a moment to encourage its partners to adapt to all these changes. But shouldn't Microsoft itself also change?
Next week, Mike Morton and his team will be on stage at the DIRECTIONS EMEA event in Hamburg. He will deliver his keynote presentation to update the partner community on the position of Business Central and the progress that has made in the past 12 months. That is a great moment for Microsoft to continue sharing these important and valuable user metrics again.
Ideally not just the as a global number. But also split up per geography, per country and per industry.
By reversing this unwise decision, Microsoft will not only help her D365 partners but also her very own performance and outcomes.
It's up to you, Mike!
---
Author
Published
Feel free to share