Dynamics and more Blog
What do you do to improve the quality of your D365 revenue?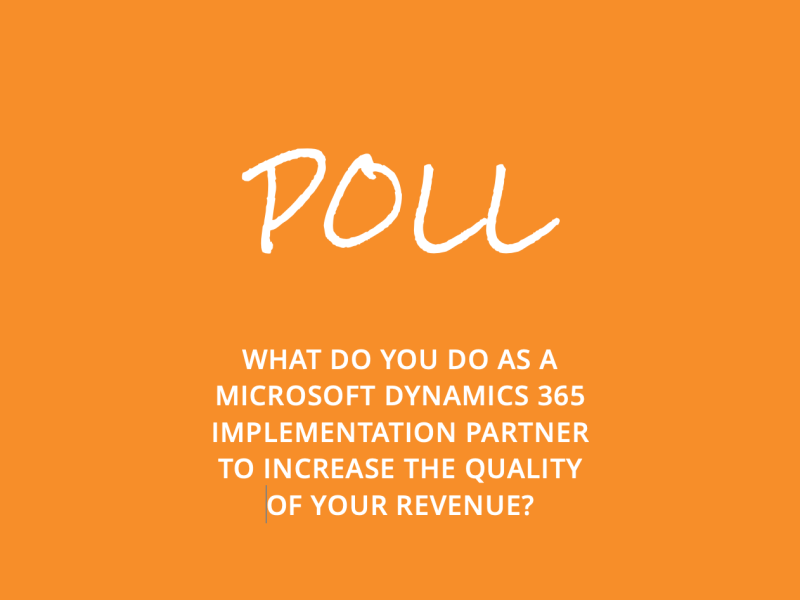 The demand for Dynamics 365 solutions is growing much faster than the implementation capacity in the Microsoft partner channel. And there are no indications that this will change any time soon.
The direct result is that many Dynamics 365 partners have filled their order books quite well. And that new customers must have some patience.
Now that achieving revenue seems no longer a big issue, partners should focus on the quality of revenue. And ask themselves questions like:
Is my new customer able and willing to pay their bills?
Is the management of my prospective customer open to change processes and mindsets?
Does the company has a digital strategy?
Is there the right atmosphere for a good collaboration or will it be the next fighting project?
Making the wrong choices here can easily lead to revenue problems, like:
unpaid project hours
too many hours spent on fixed price projects
credit invoices due to dissatisfaction
and the total business value of churn (loss of subscription customers)
As we all know, this business is not about creating revenue but about achieving healthy and sustainable results.

So the question is: to which customers are you going to allocate your scarce capacity?

I'm curious to understand what D365 implementation partners do to increase the quality of their revenue. So I've asked them to respond to the poll below.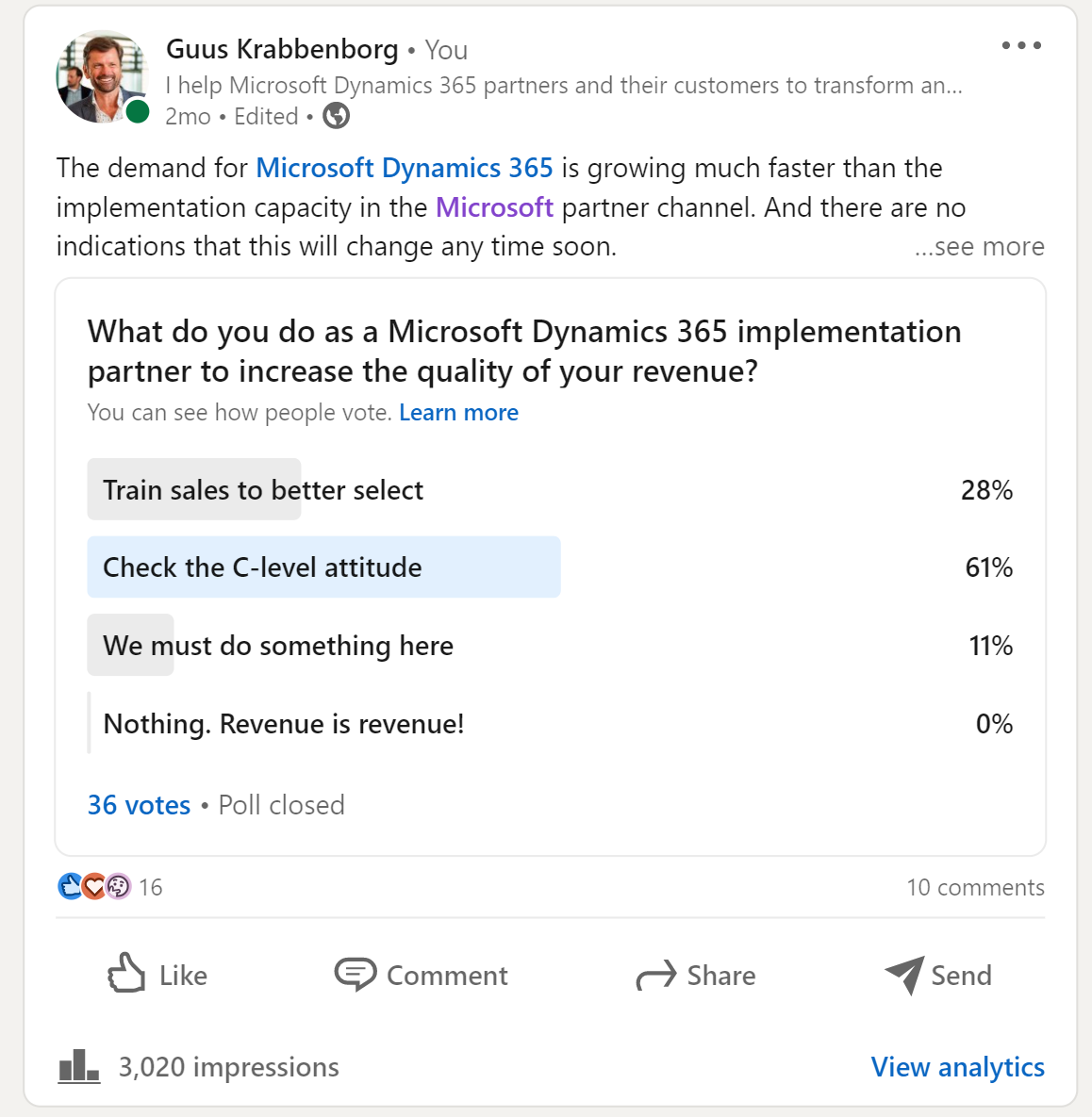 ---
Author
Published
Feel free to share