Dynamics and more Blog
What is your strategy for migrating your NAV customers to D365 BC?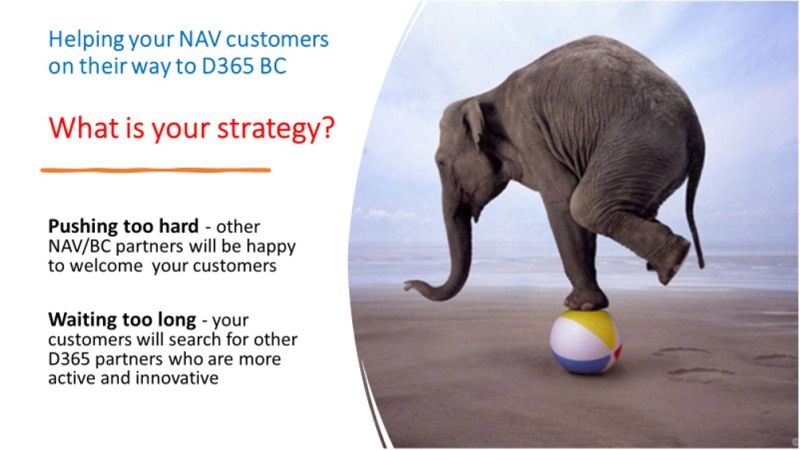 Now that Microsoft Dynamics 365 Business Central has proven itself as a good and stable cloud ERP solution, the question arises as to how you can best deal with your Dynamics NAV on-premise customer base.
Are you going to push these customers to migrate to D365 BC asap?
Or do you follow more of a wait and see strategy?
For sure, this can feel like a complex balancing act.
Possible impacts of your choice
And what does this choice mean for your:
communication strategy
internal skill sets
motivation of your teams
efficient use of your implementation capacity
and ultimately your competitive position?
Need some help?
Are you interested to discuss these strategies to find your best way? Or just need some practical help? I'm happy to be your sparring partner.

Just send me an email and let's schedule a call.
---
Author
Published
Feel free to share