Dynamics and more Blog
Better projects through Prospect Education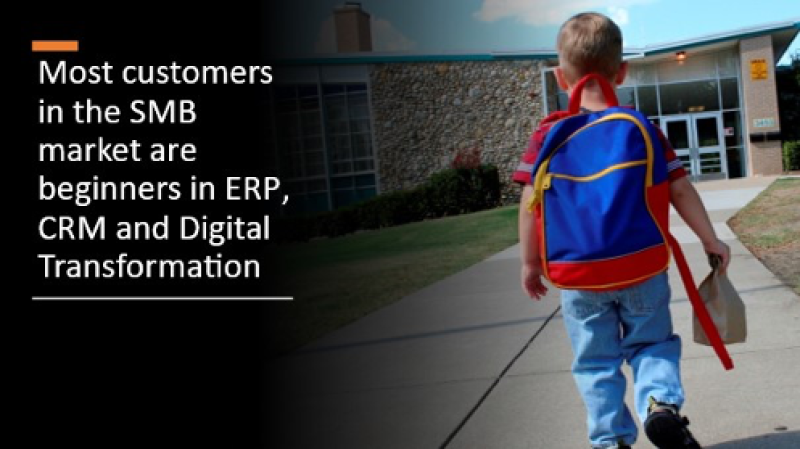 Delivering great Dynamics 365 projects is a demanding business these days! The battle for orders is tougher than ever before. Your customers are extremely demanding. And failure is not an option.
Unfortunately, your customer's management is inexperienced. And oftentimes poorly prepared. ☹ Especially when it comes to things like culture, desired behavior and change management!
Structured education on how to achieve long-term Project Success is a great way
to create leads
to win deals
to limit your risks and
to create loyal customers.
I have been delivering ERP and CRM Masterclasses to (the management of) existing and potential Microsoft D365 customers since 2005. And I learned that education is the key to project success.
These are some of the topics every customer can learn 1 or 2 things from:
✅ How to adapt our business model to stay competitive in the long-term?
✅ What needs to be done to become a truly customer-oriented organisation?
✅ How to get the team in the change mode?
✅ What is better for our customers – the standard or the customized software?
✅ What are the costs of our internal silo's and how to best demolish them?
✅ How to use organizational change to modernise our business processes and mindsets?
✅ What are our roles and responsibilities to achieve long-term project success?
Failing to inspire and educate your customers' management often leads to unpaid hours, credit bills, dissatisfied customers and finally to churn.
This is what your fellow partner TRASER Software says about my Masterclasses:
"Today's software implementation projects are both crucially important in order not to fall behind but also pretty risky. For every company that is about to start an ERP or CRM project, the Masterclass workshop lead by Guus is an extremely helpful and useful preparation. Guus has the ability to convey the content in an interesting AND entertaining way. He also addresses topics that may be unpleasant, but risk the success of the project. Attending this workshop is the best investment one can make to achieve project success and minimize project risks."

Hauke Lamb | Managing Director TRASER Software (Germany)
Need some help in how to educate and inspire your customers? Let's set up a call to discuss how I can support you in this domain.
#projectsuccess #customereducation #d365 #dynamics365 #modernmarketing
---
Author
Published
Feel free to share