Dynamics and more Blog
How can Microsoft best support her Dynamics 365 partners in 2023?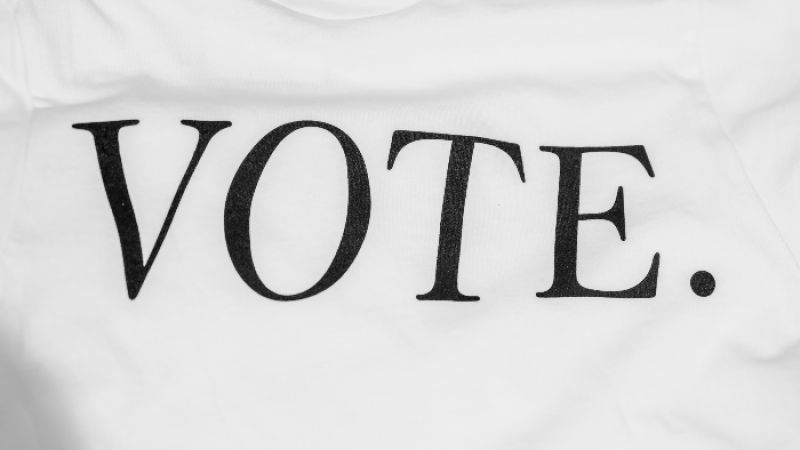 The new year is knocking at our doors. So this is the perfect moment to define your good intentions and formulate your wishes.
The Microsoft Dynamics 365 community is flourishing like never before. Most partners are able to win loads of new customers and to grow their revenue fast. Only scarcity of resources prevented growth from being even stronger.

Same story for Microsoft. Since the start of Satya Nadella as the new CEO back in 2014, the corporation shows a great performance.

Nevertheless, there are always things that can be improved, right? As there are always wishes. And the good news is that Microsoft is increasingly listening to her partners! After all, the company has recently made this crucial switch from a 'know it all' to a 'learn it all' attitude.

As proof: in my 2021 poll on how Microsoft could best contribute to a great 2022, a whopping 23 percent (!) of the 97 partner votes went to 'Stop changing product names'. And guess what? Microsoft didn't change any D365 product name in 2022!

So voting makes sense, dear D365 partner! 😉

In this year's poll you can indicate what your biggest wish for 2023 is.

Let me explain the options briefly:
In the 2012 – 2014 time-frame, Microsoft introduced SureStep as preferred implementation methodology. And partners had to pass serious exams to stay certified. While implementations got more complex over the years, this focus has completely disappeared! It is crucial that Microsoft restarts its focus on methodology and start to deliver again
Early 2022, Microsoft Corp decided to stop sharing the D365 user metrics with her partners and the wider market. Without any proper explanation. But for both VAR's, SI's and ISV's these user metrics are simply indispensable! And they are crucial for further market growth. Microsoft must start to publish these metrics again
Some years ago, Microsoft decided to switch its complete marketing to the digital world. All in-person customer events disappeared. But many competitors, even small ones, still organize these events. And the market seems to like that! Now all partners must do this individually. Which is costly and ineffective. Microsoft should start again with local in-person customer events.
With the move to cloud solutions and CSP agreements, license margins for D365 partners decreased dramatically. In the meantime, the cost for business transformation increased heavily as well as the salary cost. Microsoft should increase D365 license margins to secure a long-term healthy partner channel.
I was curious to hear the opinion of my LinkedIn network. Here's how they voted on this poll: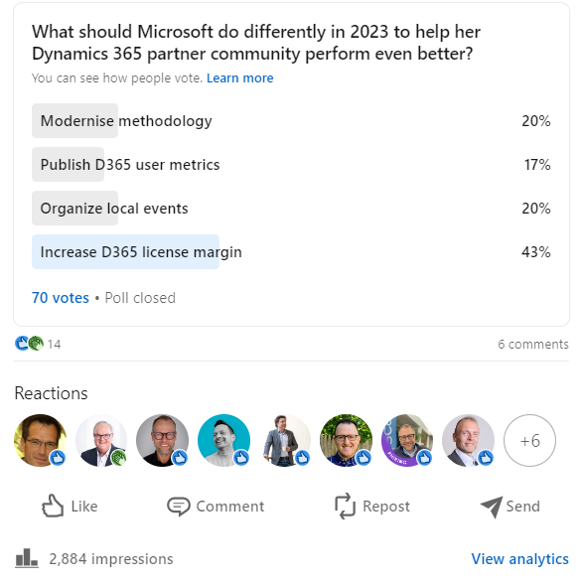 #Microsoftstrategies #Dynamics365 #Businesstransformation #digitaltransformation
---
Author
Published
Feel free to share